PDGA Elections Are Underway
PDGA Elections Are Underway
Make sure to vote by July 31!
Wednesday, July 1, 2020 - 06:00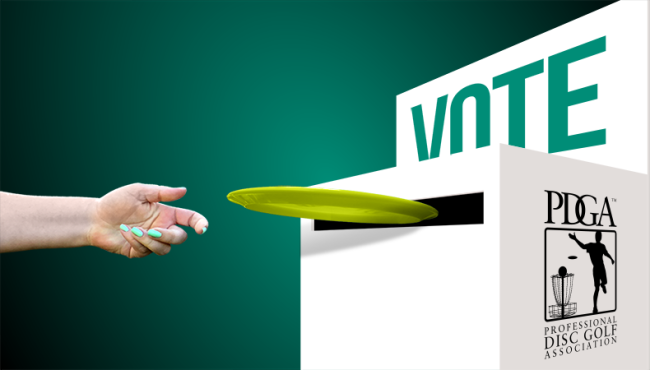 Ballots are now going out for the 2020 PDGA Board of Directors and State/Provincial Coordinators elections. Please check your email inbox for a message titled "Vote Now in the 2020 PDGA Elections" from [email protected]. 
Please note that it may take a couple of days for some members to receive their ballot, as our election house sends the election emails out in batches.
If you do not receive a ballot by Tuesday, July 7, we can help. First, please do the following:
Make sure you were a current PDGA member as of June 30, 2020.


If you joined or renewed after June 22, your ballot will be emailed to you on July 15.

Make sure you had a valid email address attached to your PDGA member account and that you have not opted out from receiving communications from the PDGA.

If you share an email address with another member, please use the link below to contact the PDGA Memberships Manager. 

Check your spam folder and mark 

[email protected]

 as a safe email address.
In the event you still don't receive a ballot, please contact PDGA Memberships Manager Vic Allen.
For more information on this year's candidates:
Thank you for voting in the PDGA Elections! Let's break participation records this year.