Finding Community Through Tournaments
Finding Community Through Tournaments
NADGT Championship - Day 1 Recap
Friday, October 29, 2021 - 09:53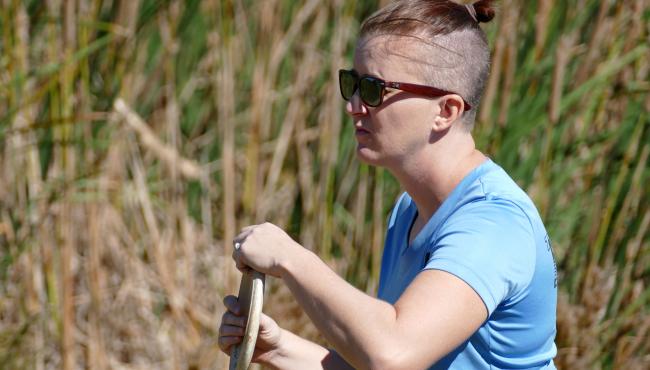 Britt Sawyer found a community when she picked up a starter pack of discs after a friend invited her to the disc golf course.
It didn't take long for Sawyer, a Colorado native, to find a supportive league in the area and then, tournament play.
"I met some ladies down in Boulder and they encouraged us to play in the league down there, so we did. The women's team down there is really supportive and really awesome," Sawyer said Thursday after her opening round at the National Amateur Disc Golf Tour Championship in Austin, Texas. "I really enjoyed playing more and more, with myself and with these leagues, so I entered my first tournament just for fun and just to see how I stacked up."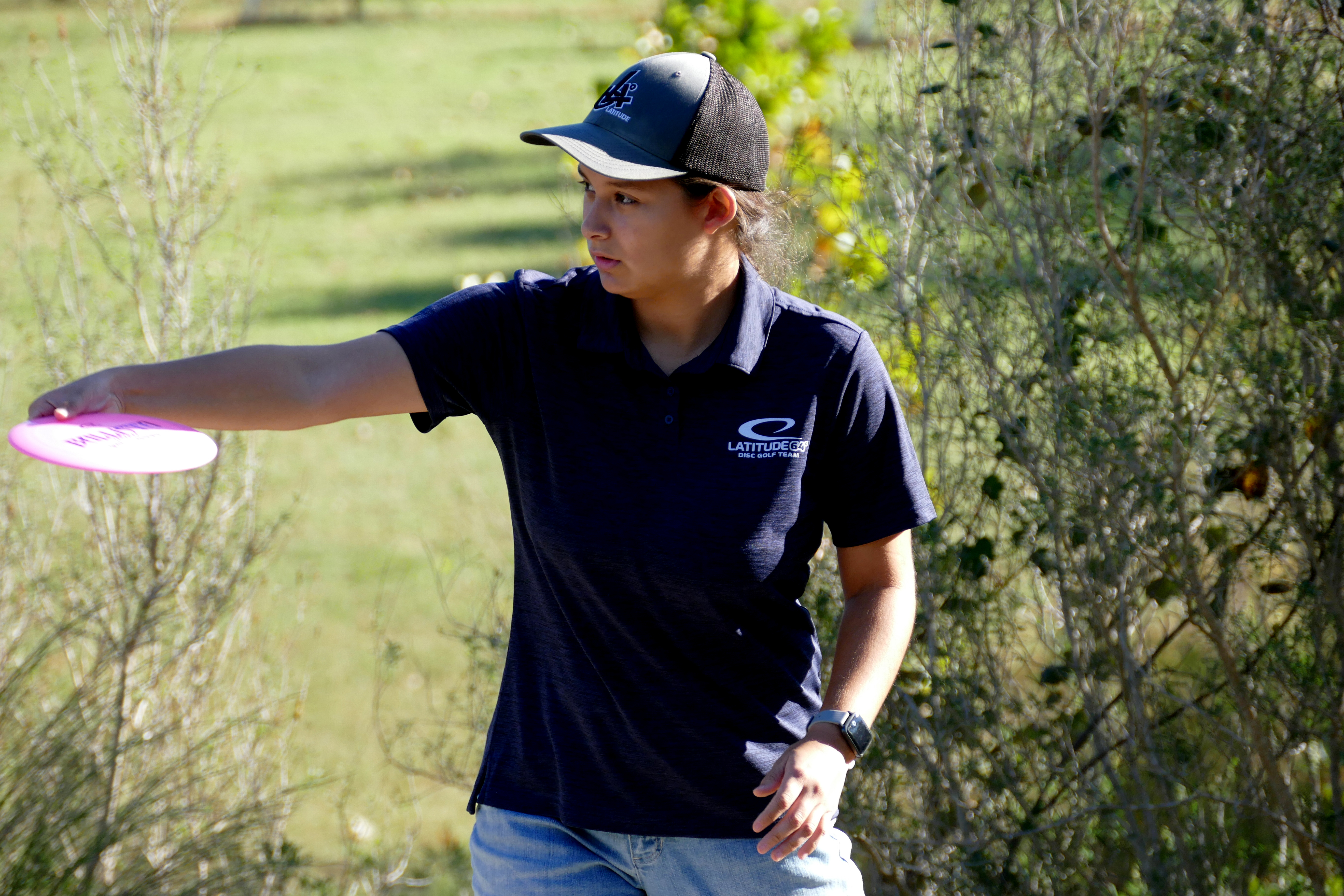 Sawyer has entered 29 events throughout Colorado and has 22 wins, including a few NADGT qualifiers that landed her among 1,268 competitors in Austin, including 46 in the FPO division. There are 76 women competing in the MA40, FA2, FA3 and FJ18 divisions as well.
"I love playing tournaments because that's when I see a lot of women and am able to play with women," Sawyer said. "So, the opportunity to do that, like here, is a huge pull to see where you stack up and have a great time. We've got women from across the nation here, so it's been really fun so far."
Sawyer got off to a solid start on Thursday as the NADGT kicked off at 12 courses throughout the Austin area. In the hill country course at Flat Creek Estate, Sawyer, like all the competitors on Thursday, battled high winds and finished with the second hottest round of the day.
"I love this course," Sawyer said. "Where I'm from in Colorado, we play a lot more open courses, so it was awesome to be able to try my luck shaping shots and hitting some lines. I just tried to play it as smart as possible in the wind."
Texas native Aria Castruita, the reigning FJ<15 PDGA World Champion, leads the tournament by one stroke over Sawyer. Lydia Lyons, of Illinois, and Madison Parrott, of local Georgetown, round out the lead card heading into Friday.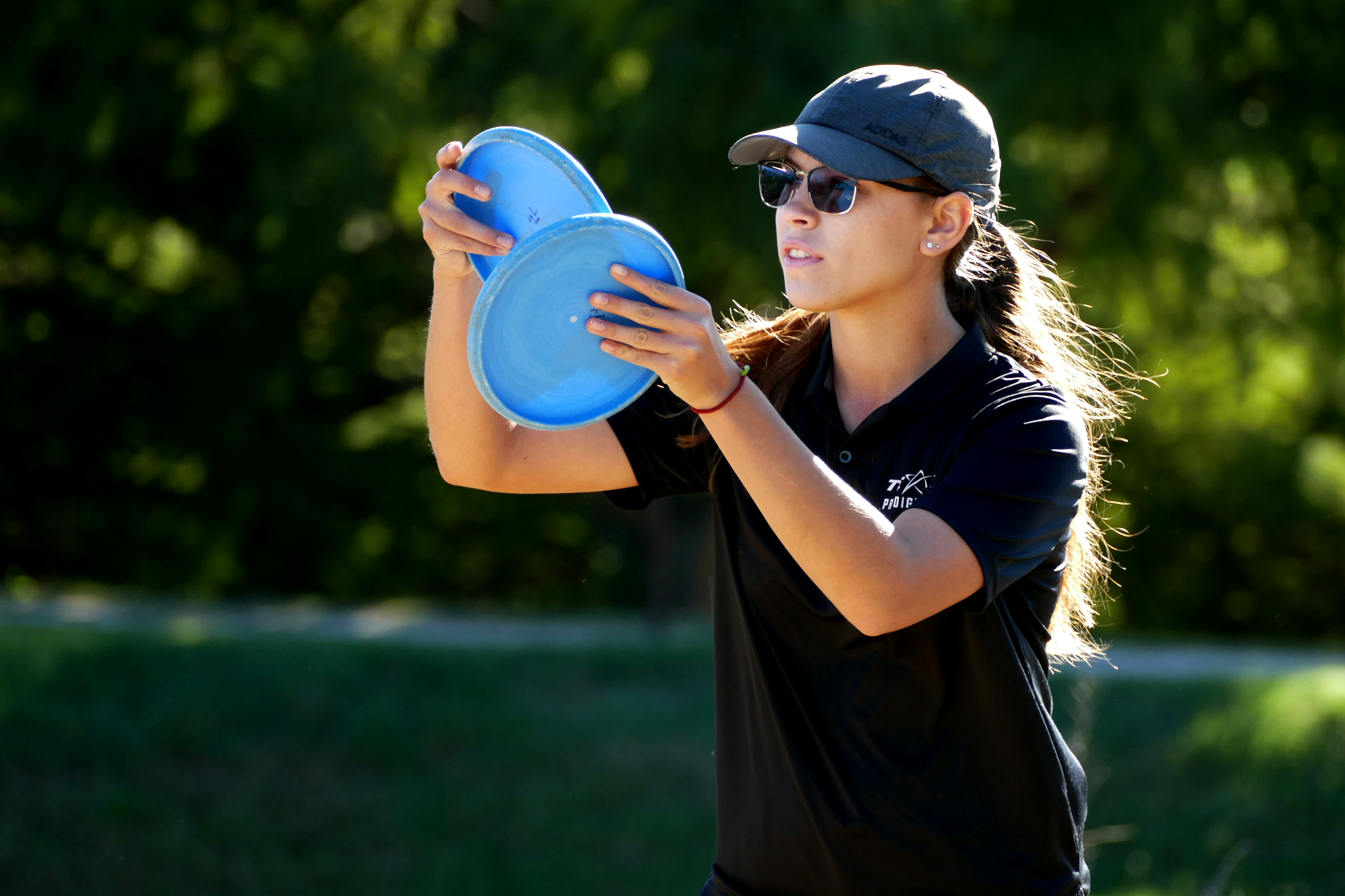 It's a super tight race in the A Pool of the MPO division with a five-way tie at the top after Thursday's opening round at Roy G. Guerrero. It's a three-way tie in the B Pool and Taylor Green leads the C Pool by a single stroke in MPO.
Action continues at 12 courses throughout Austin on Friday.
You can catch the MPO and FPO action live on the Disc Golf Network beginning Saturday. After a cut, DGN will broadcast the finals for MPO and FPO on Sunday as well.