Aussie Disc Golf Day on Tap This Weekend
Aussie Disc Golf Day on Tap This Weekend
Community, Competition Highlight Inaugural Event
Wednesday, November 18, 2020 - 11:56
Over 500 players spread across over 15 events and a continent will set out Saturday to compete amongst themselves and see how they match up with their fellow competitors.
Those two components — community and competition — highlight the 2020 Aussie Disc Golf Day, a PDGA virtual tournament, meaning that results from across the country will be ranked according to the average PDGA round rating from each player's rounds that day.
The winners will receive a prize and, on top of a day of disc golf within the entire Australian disc community, a few bragging rights.
We caught up with Australian Disc Golf Chairperson Luke Turnbull recently to discus the fun-filled day and to catch up on all things disc golf down under:
PDGA: What is your background in disc golf and promotion in Australia?
LT: I was reluctantly dragged out for my first throw in 2012. I didn't fall in love instantly – it took 4 or 5 holes till I even managed a throw that was close to what I had planned. All I wanted to do after that was to try and throw better than the last one, so it kept me going back. Once I started traveling to events, I was hooked. I've attended events in just about every part of Australia and, in 2019, a mini tour of South East Asia for events in Singapore, Malaysia and Koh Samui, Thailand. 
On the non-playing side, I started on the Australian board as a state representative in South Australia after relocating there in 2014. I returned home to the east coast in 2016 and worked as state rep in New South Wales before taking over as Chairperson in 2017. I have been TD of numerous events, volunteered at the 2017 Aussie Open doing social media for DGWT and was part of the team that brought Terry Miller out to cover the Australian Disc Golf Championships in 2018. 
PDGA: 2020 has obviously been a crazy year, how would you describe the state of disc golf in Australia right now?
LT: Everyone just wants to play – be it locally, interstate or internationally. Restrictions have meant that play has been limited to individuals or small groups in most states and travel has been completely off limits. Despite that, there has been a huge increase in players across the country, so everyone is hopeful of a bumper 2021 season and beyond.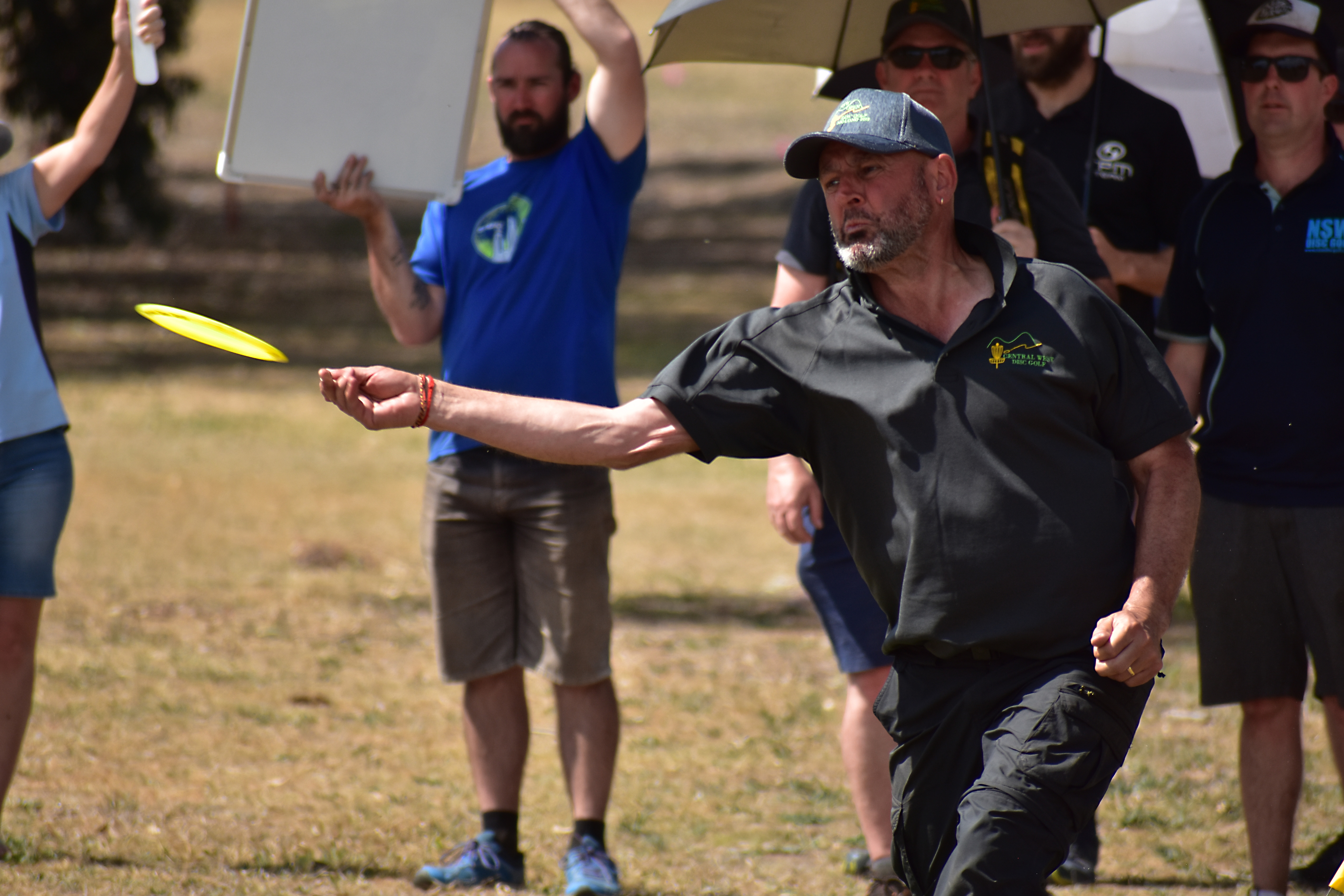 PDGA: Have you witnessed growth in the sport? What have been some of the positives?
LT: Our registered player base at the end of 2019 was less than 1900. In 2020, we've seen nearly 800 new members already and half of them in the last 2 months. Local clubs and retailers are struggling to keep up with disc demand with some seeing a 600% increase in sales from previous years. There's new people on every course playing social rounds, new faces at league days and signing up for their first tournaments. And with this influx of new players, it's great to see over 300 of them registered to play in the Aussie Disc Golf Day. 
PDGA: How did the idea for Aussie Disc Golf Day come about? Is this the first one?
LT: We first started talking about cancelling the Australian tour in March as the government announced restrictions. By April, we realised that our annual Australian Disc Golf Championships would likely be impacted by travel restrictions as well as a down turn in potential sponsorship. The board worked with the Championships' hosts to arrange a postponement till 2021 however there was still a desire to have something for players to look forward to.
Emilie Cameron, the ADG secretary, Kingsley Flett, ADG media co-ordinator and I formed a little working party to come up with alternatives. After some previous experience running local tournaments aligned with the Women's Global Event, we reached out to the PDGA to see if they could help facilitate a virtual tournament to replace the Championships. PDGA's Steve Ganz has been instrumental in helping with the backend side of things and it's been great to have him available to call on with questions as our numbers grew. 
As a first time event, the response has been overwhelming and we will definitely be looking to add this or something like it on the tour calendar in future.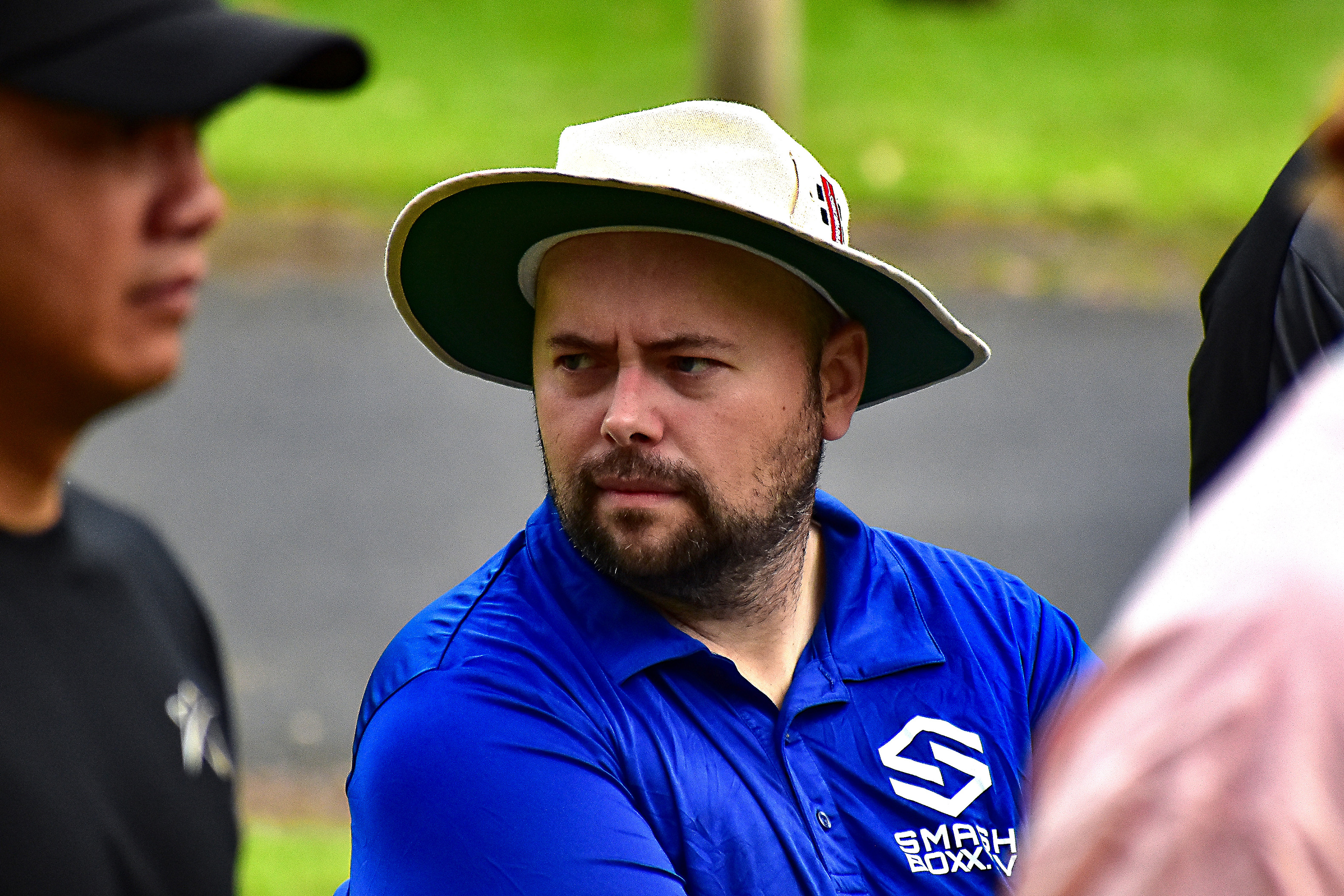 PDGA: What is the excitement level around the events? What are the goals for the day?
LT: Our media guru, Kingsley Flett, has been active on social media platforms promoting the event. Despite the thousands of kilometres separating participants, he has still built that sense of rivalry and not just between individual players. There's a sense of pride in being able to say "our event is the largest" or "we have the highest per capita attendance" and Kingsley has been able to play on that a lot to build up the excitement.
The goals for each event will be different. Some, like Burnie and Townsville, are hosting an ADG tournament for the first time. Others, like the Sunshine Coast Open, are running Aussie Disc Golf Day as part of a full weekend event. Inverleigh Disc Golf, the intended site for our postponed Championships, will host a modest field of 40 players – a far cry from the 150 they were expecting if 2020 had been anything remotely resembling normal.
I think the fact that any of these events are happening at all means our goals have already been met. 
PDGA: I see there is a push to keep events small and local to avoid travel. How big is the community aspect on this day and with the sport in general?
LT: The community aspect is the biggest part of disc golf in Australia for me, especially at Championships time. People travel from every part of the country, some from New Zealand and occasionally an international visitor - it's one big family gathering. For Aussie Disc Golf Day, it's an opportunity to welcome all the new members of our family, the 300-plus brand new players at their first event, to the disc golf community. 
PDGA: How many events and players are currently registered? Are there multiple events in one city?
We currently have over 550 registered players across 16 events. Perth is the only city to be hosting multiple events but most states have multiple events running with some at maximum capacity. 
PDGA: What do you hope to see overall on November 21?
LT: Everyone having fun, making new friends and being part of the family. Someone in each division will be declared a winner, but just having the opportunity to play is a good enough win for me.
Aussie Disc Golf Day Events
2020 Aussie Disc Golf Day Virtual Tournament »
| Date | Event | Tier | Location |
| --- | --- | --- | --- |
| Nov. 21 | Aussie Disc Golf Day - Hobart | C | Austins Ferry, Tasmania, Australia |
| Nov. 21 | Aussie Disc Golf Day - Melbourne | C | Clarinda, Victoria, Australia |
| Nov. 21 | Aussie Disc Golf Day - Logan | C | Loganholme, Queensland, Australia |
| Nov. 21 | Aussie Disc Golf Day - Sydney | C | Sydney/Newington Armory, New South Wales, Australia |
| Nov. 21 | Aussie Disc Golf Day - Mundaring | C | Mundaring, Western Australia, Australia |
| Nov. 21 | Aussie Disc Golf Day - ACT Edition | C | Phillip, Australian Capital Territory, Australia |
| Nov. 21 | Aussie Disc Golf Day - Inverleigh Open | C | Inverleigh, Victoria, Australia |
| Nov. 21 | Aussie Disc Golf Day - Perth | C | Alexander Heights, Western Australia, Australia |
| Nov. 21 | Aussie Disc Golf Day - Adelaide | C | Adelaide, South Australia, Australia |
| Nov. 21 | Aussie Disc Golf Day - Newcastle | C | Jesmond, New South Wales, Australia |
| Nov. 21 | Aussie Disc Golf Day - Sunshine Coast Open 2020 | C | Landsborough, Queensland, Australia |
| Nov. 21 | Aussie Disc Golf Day - Dubbo | C | Dubbo, New South Wales, Australia |
| Nov. 21 | Aussie Disc Golf Day - Waikiki | C | Waikiki, Western Australia, Australia |
| Nov. 21 | Aussie Disc Golf Day - Mount Gambier | C | Mount Gambier, South Australia, Australia |