All in the Family: Castruita Adds Another Trophy
All in the Family: Castruita Adds Another Trophy
NADGT Championship - Final FPO Recap
Tuesday, November 2, 2021 - 10:35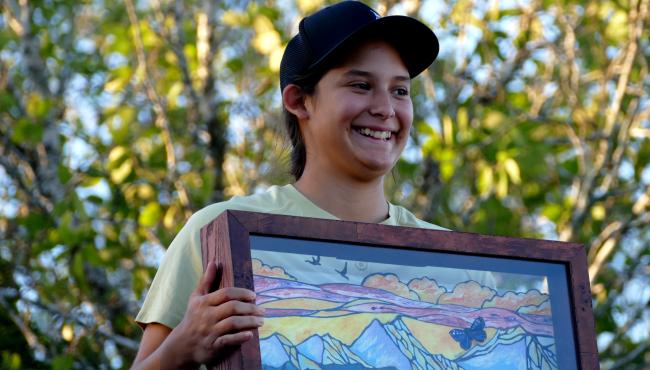 Aria Castruita took a victory lap this past weekend to add another big win to the family trophy case.
They might have to build a bigger display soon.
Castruita went wire-to-wire this weekend at the National Amateur Disc Golf Tour Championship to defend her NADGT title, one that will set next to her 2021 PDGA FJ15 World Championship.
"Super excited," Aria told the Disc Golf Network's Nate Perkins. "I came back and won it."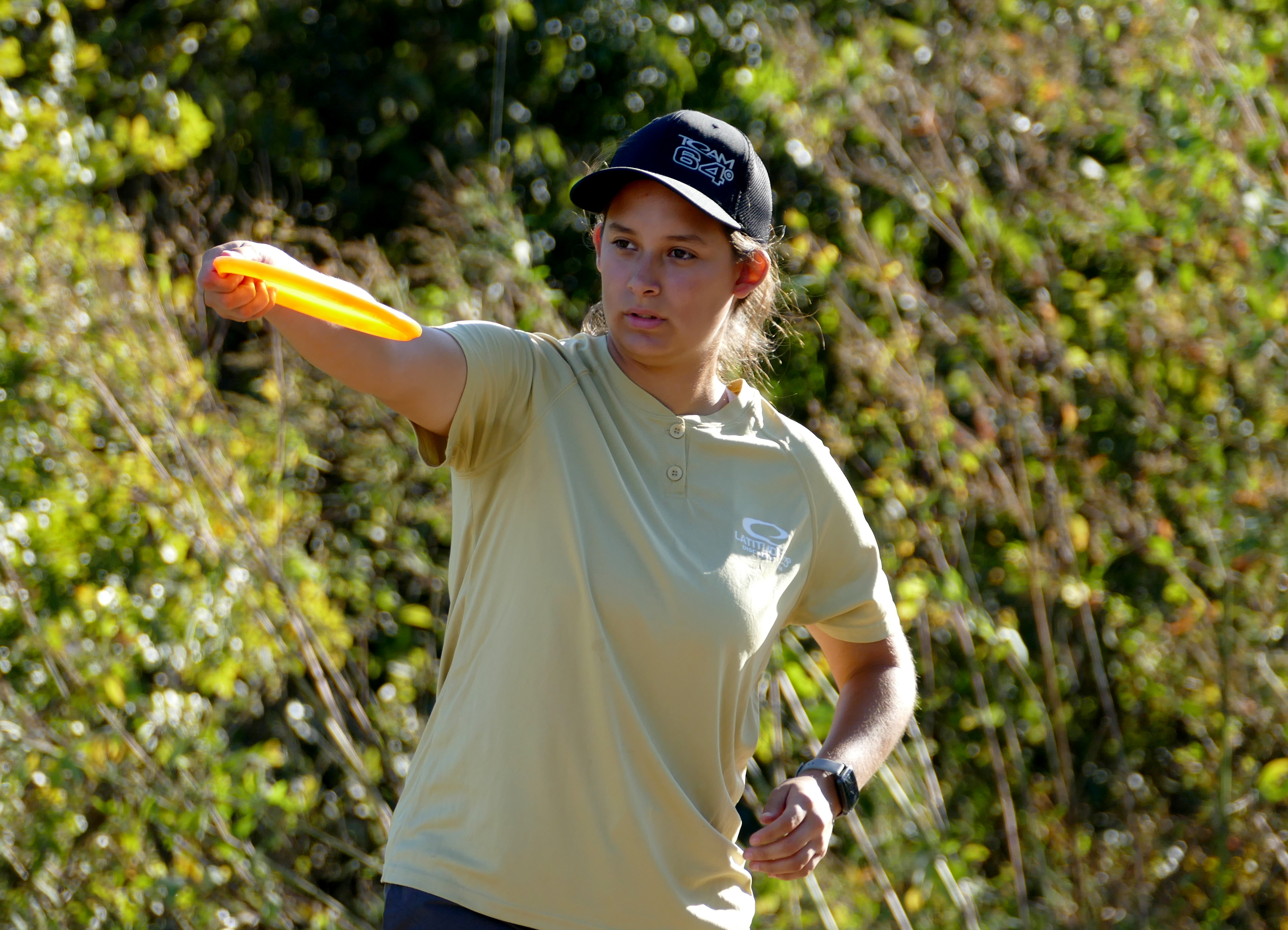 It's been a dominant year for the Castruita sisters of Bastrop, Texas.
Melody Castruita is the reigning back-to-back PDGA FJ18 World Champion and the USWDGC Champion in Advanced. Haley Castruita is the 2019 FJ12 World Champion and had podium finishes at 2021 Junior World and USWDGC this year.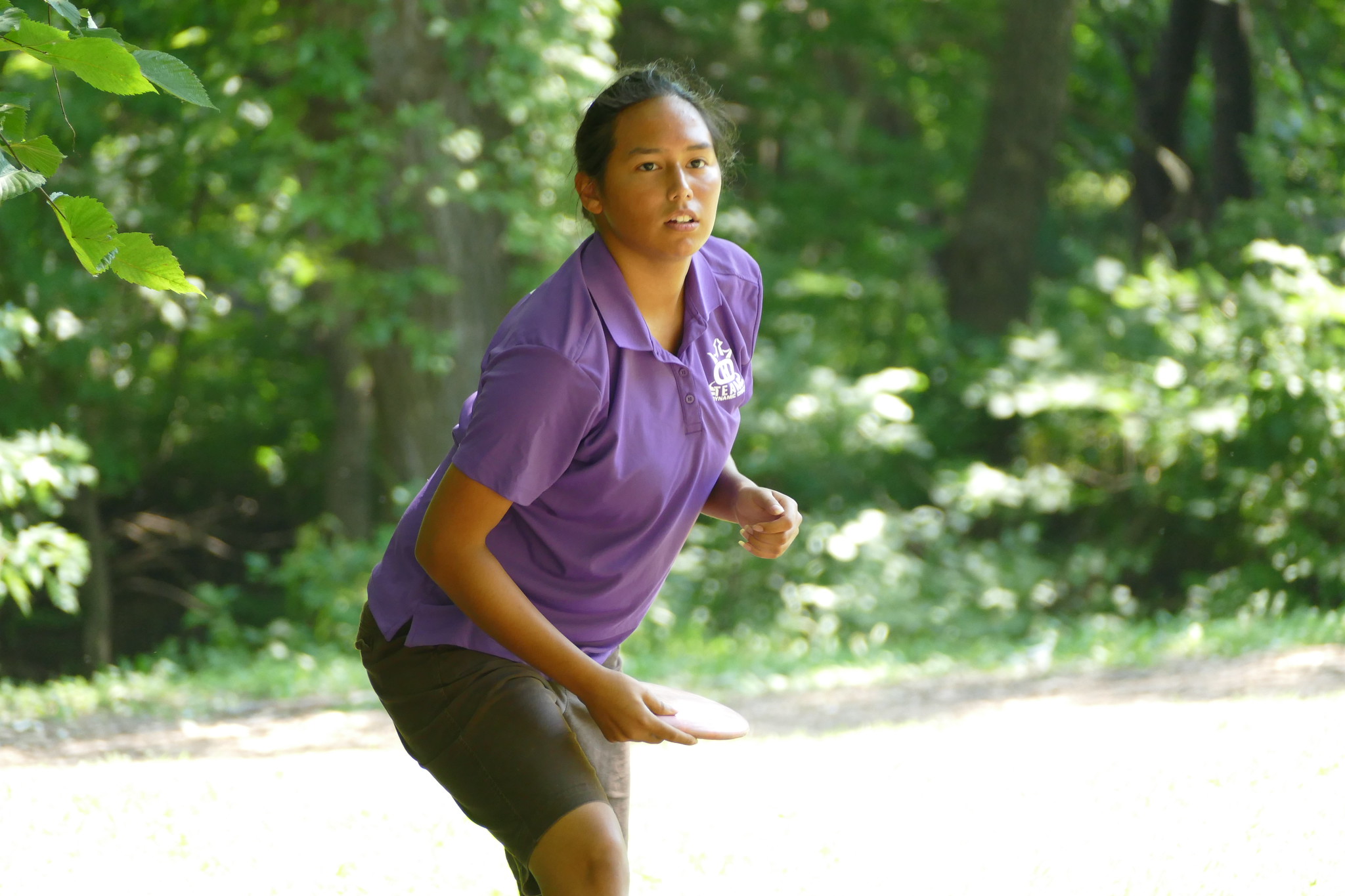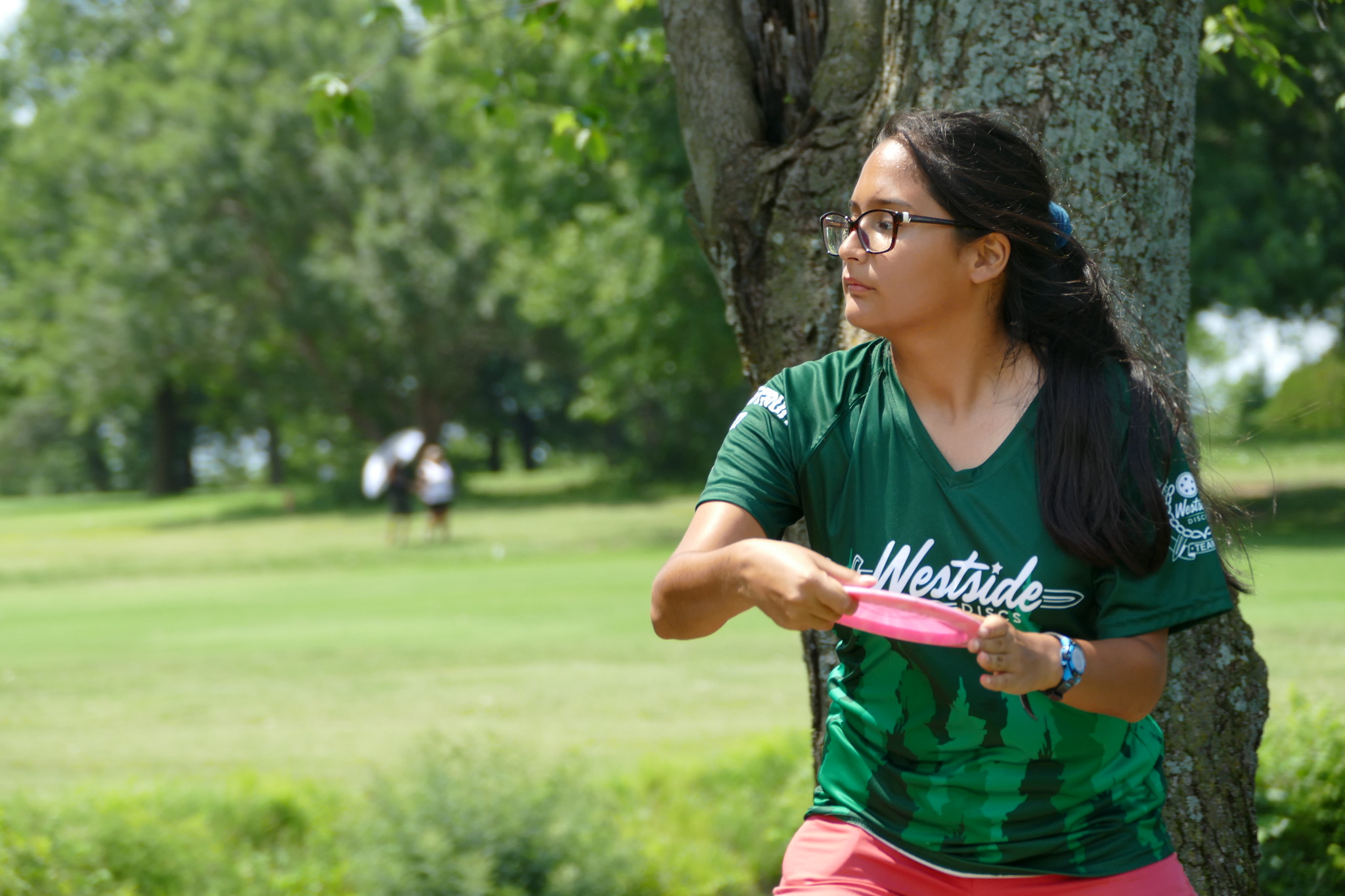 In total, the sisters have 55 PDGA wins and four PDGA World Championships.
Both Melody, with 28 wins, and Haley were on hand to watch Aria complete a 12-stroke win this past weekend in Austin, Texas. The latest victory was capped by a 981-rated final round at the MetCenter with her dad on the bag and her mom behind a camera.
It was a family celebration once the final putt dropped.
"It means everything," Aria said. "They came out to support me and keep me positive."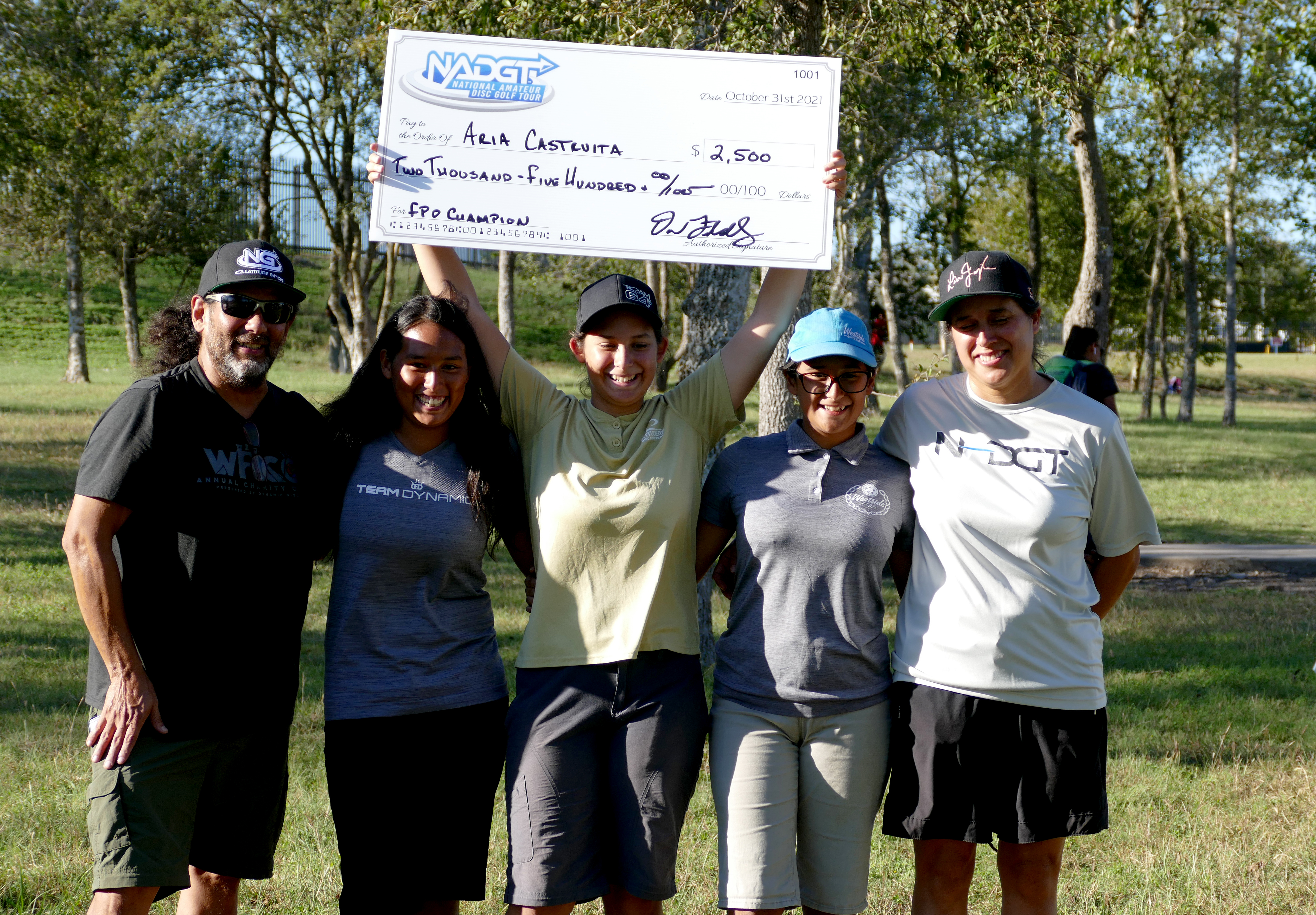 Aria gained 17.02 strokes tee-to-green over the final two rounds at the MetCenter, according to UDisc, and nearly 10 strokes putting over the final two rounds. Her play was summed up by a pair of birdies on MetCenter's tricky 17th – a tee shot that demands precision into a tight landing zone if the player wants a look at eagle on the par four. She had that look both days.
"I really just played my game," Aria said. "Just focused."
The NADGT National Championship, the finale of a year-long amateur series, is designed to give players the opportunity to turn to the professional ranks.
That's exactly what Aria plans to do.
"I came here to go pro," she said. "Now, I am."
Both Aria and Melody are signed up in the FPO division at the Texas Hill Country Classic on Nov. 6-7.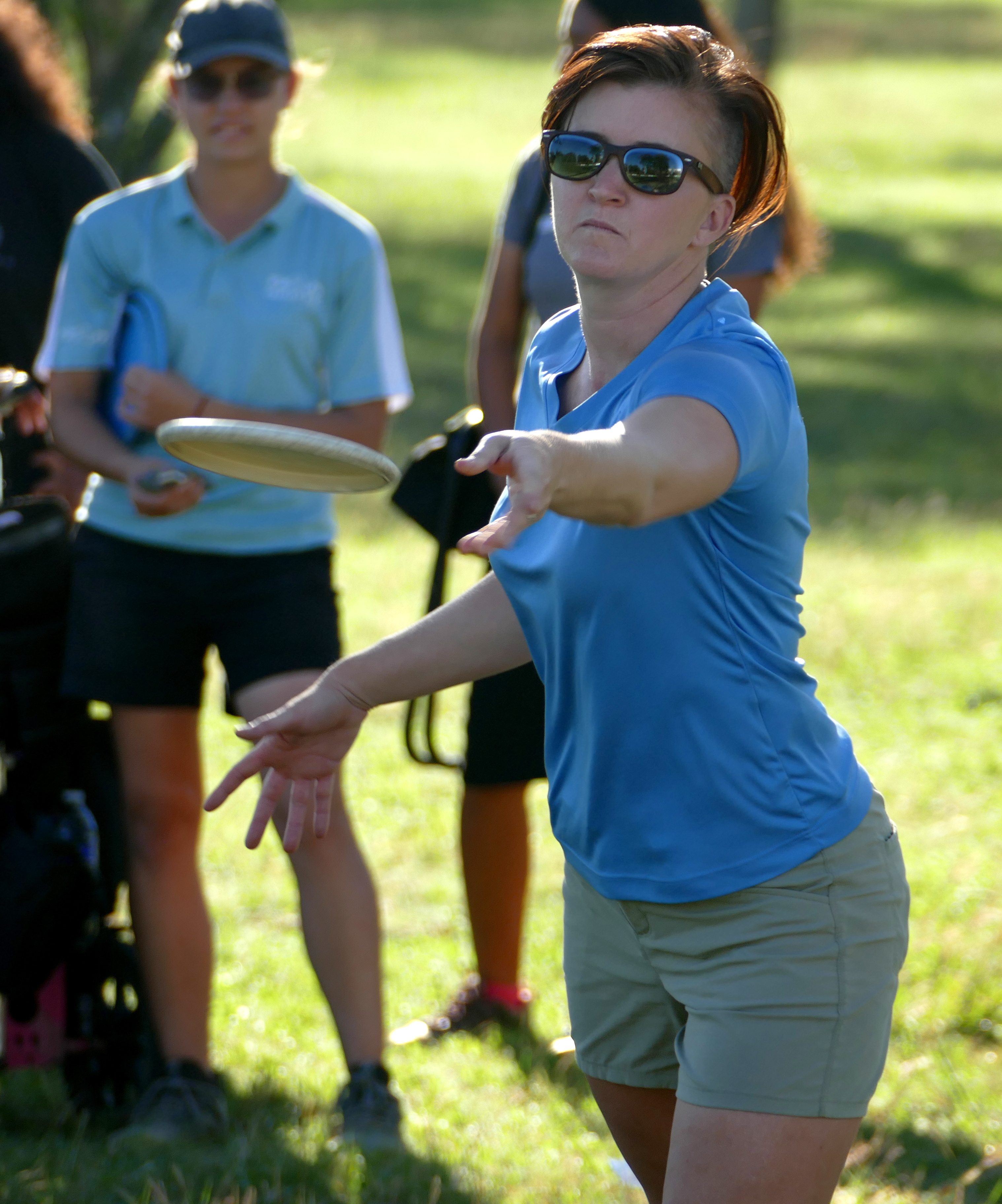 Britt Sawyer, who was drawn to tournament play for the community aspect, fired a 3-under round on Sunday to jump to a second-place finish. On the weekend, Saywer, of Loveland, Colorado, averaged 69 points above her PDGA rating.
Lydia Lyons finished third. Rachel Melo and Jackie Grammer rounded out the top five in Austin.