Action Returns to Historic DeLaveaga This Weekend
Action Returns to Historic DeLaveaga This Weekend
How to Watch the National Tour - Masters Cup
Wednesday, May 26, 2021 - 13:06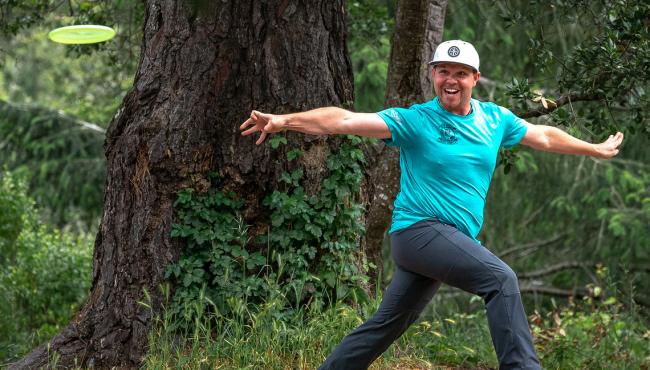 From the Top of the World to the Kitchen, history is everywhere in Santa Cruz.
The next chapter begins on Friday.
A loaded field highlights the return of the Santa Cruz Masters Cup Presented by Innova as the third stop on the 2021 PDGA National Tour.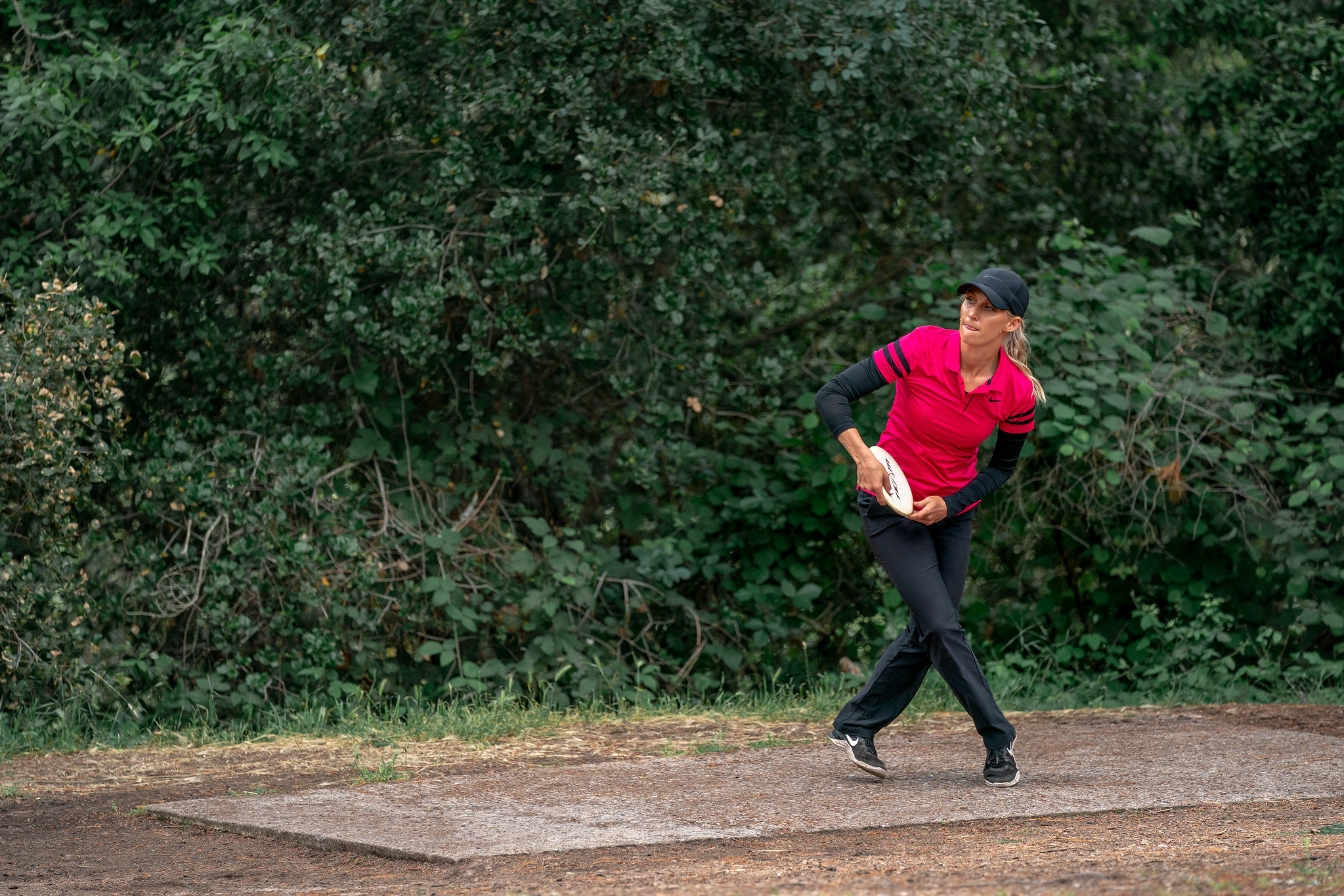 The 35th annual event is the longest-running tournament on the National Tour and has a tradition of producing historic rounds and moments. From Gregg Barsby's roller ace, to the birth of Ricky Wysocki's 'raptor legs' to an FPO race that always seems to come down the wire, the Masters Cup is a weekend long celebration and battle on the historic track.
Don't get DeLa'd and don't miss any of the action this weekend from Santa Cruz.
Here's everything else you need to know about how to follow the 35th Annual Santa Cruz Masters Cup:
Instant Scoring
Stats on stats on stats. Keep an eye on UDisc Live all weekend for the in-the-moment moves from the tournament field.
In-Person Spectating Limited
The Santa Cruz Masters Cup will be operating in Phase 2 of the COVID-19 Requirements and Best Practices for PDGA Elite Series Events.
Tee Time & Round Ratings
Official scores, tee times, and round ratings can be found at the official event page on PDGA.com.
Live Video Coverage 
Due to the lack of service at DeLaveaga Disc Golf Course, Disc Golf Network will not be able to provide live coverage this weekend.
DGN Press Conference | Watch
Hear from some of the player before the action gets going during a press conference from 2-4 p.m. PST on Tuesday, live on the DGPT's YouTube channel. Here is the tentative schedule for the press conference (all times PST):
2 p.m.: Garrett Gurthie
2:10 p.m.: Catrina Allen
2:20 p.m.: James Conrad
2:30 p.m.: Paige Pierce
2:40 p.m.: Ricky Wysocki
2:50 p.m.: Sarah Hokom
3 p.m.: Paul McBeth
3:10 p.m.: Ella Hansen
3:20 p.m.: Gregg Barsby
3:30 p.m.: Hailey King
3:40 p.m.: Drew Gibson
3:50 p.m.: Missy Gannon
4 p.m.: Calvin Heimburg
4:10 p.m.: Matt Bell
4:20 p.m.: Jeff Spring
Post Production Video Coverage 
Jomez Productions | Subscribe 
MPO Lead Card / MPO Feature Card
Paul McBeth
Ricky Wysocki
Garrett Gurthie
JomezPro will be on hand at every PDGA National Tour stop in 2021 to bring their eye-catching stylings to the Open feature and lead card each day, putting post-produced coverage of the world's best disc golfers in front of more than 260,000 subscribers.
FPO Lead Card / FPO Feature Card
Juliana Korver
Paige Pierce
Catrina Allen
It's time to watch some disc golf with Central Coast, who will be capturing the action of the FPO lead card coast-to-coast this season on the PDGA National Tour.
Gatekeeper Media | Subscribe 
MPO Chase Card / MPO Feature Card
Calvin Heimburg
Matt Bell
Gregg Barsby
Nate Sexton
Get ready for some Rewinds! Gatekeeper Media will be on hand throughout the 2021 season providing coverage from the MPO chase card.
MPO Second Chase Card / Feature Card
Drew Gibson
Jeremy Koling
Anthony Barela
James Proctor
GK Pro will be covering the MPO second chase card on the National Tour in 2021.
FPO Chase Card on Sunday
Only the Best Discs will be on hand Sunday to provide coverage from the FPO chase card!
Articles
Check back to PDGA.com daily for a recap of all of the action from the 2021 Elite Series.
PDGA Social Media