Moderate terrain, rocky in places. Ponderosa pine and oak. Good elevation with views of the San Francisco Peaks. Tough to navigate - map at Activity Center or website. Closed for winter, Nov. to March.
Parking Lot Coordinates:
POINT (-111.63866 35.214189)
Directions:
Rte 66/Milton into downtown. Go north on San Francisco past hospital to a right on Forest, next left on Turquoise, 0.10 mile to parking lot. 1st tee up trail behind Activity Center.
Course Photo(s):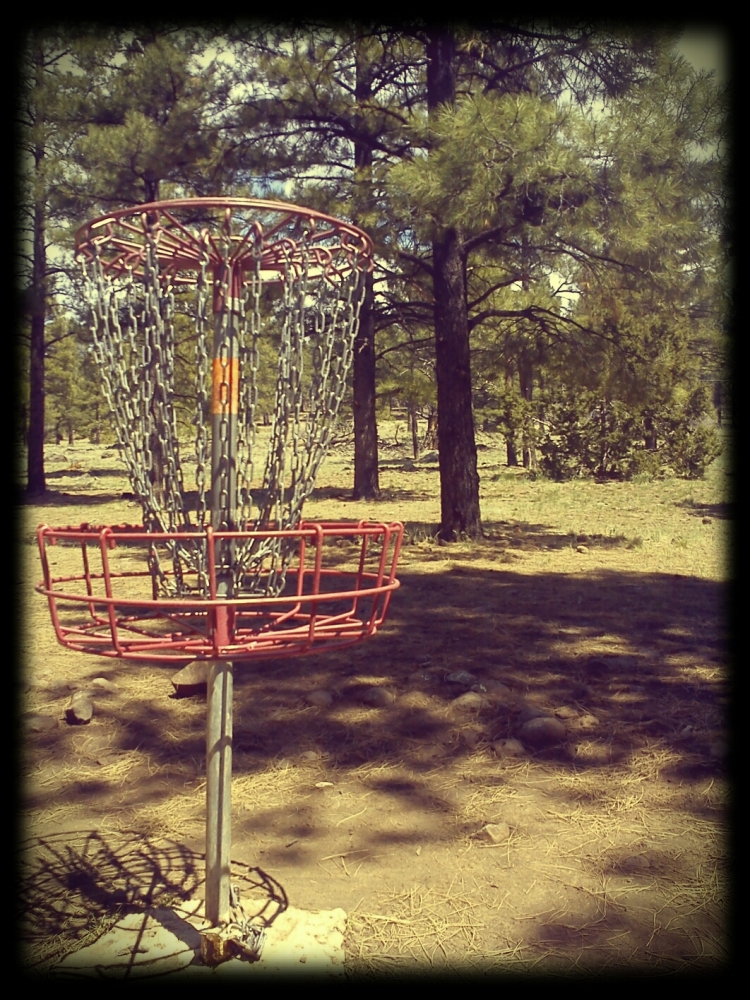 Computed coordinates:
POINT (-111.63866 35.214189)