At the North Recreational Complex. Plays through pines on a big flat field. Good mix of lengths with some well guarded pins and a beautiful finishing hole with a pond along the right side.
First Tee Coordinates:
POINT (-77.319725871086 35.630791946363)
Parking Lot Coordinates:
POINT (-77.320718288416 35.629823037069)
Directions:
ECU North Recreational Complex is on the east side of Greenville. From Greenville Blvd NE turn east onto 264 toward Washington, 0.25 mile to a left into the Complex. Course parking is all the way to the back of the parking lot in front of you as you enter the complex.
Course Photo(s):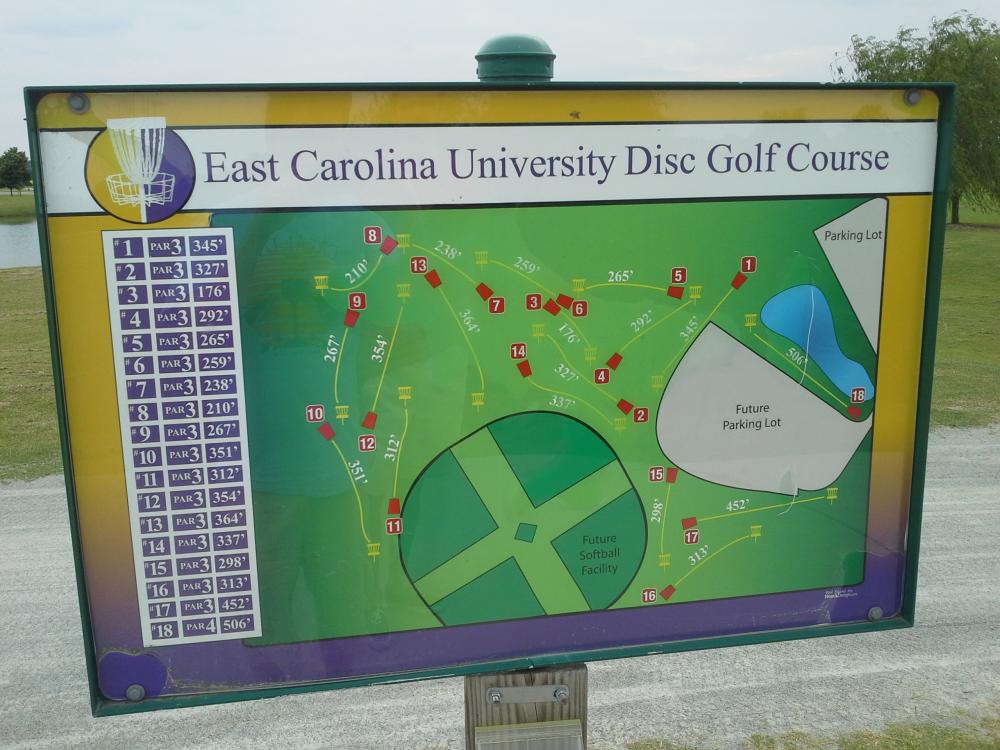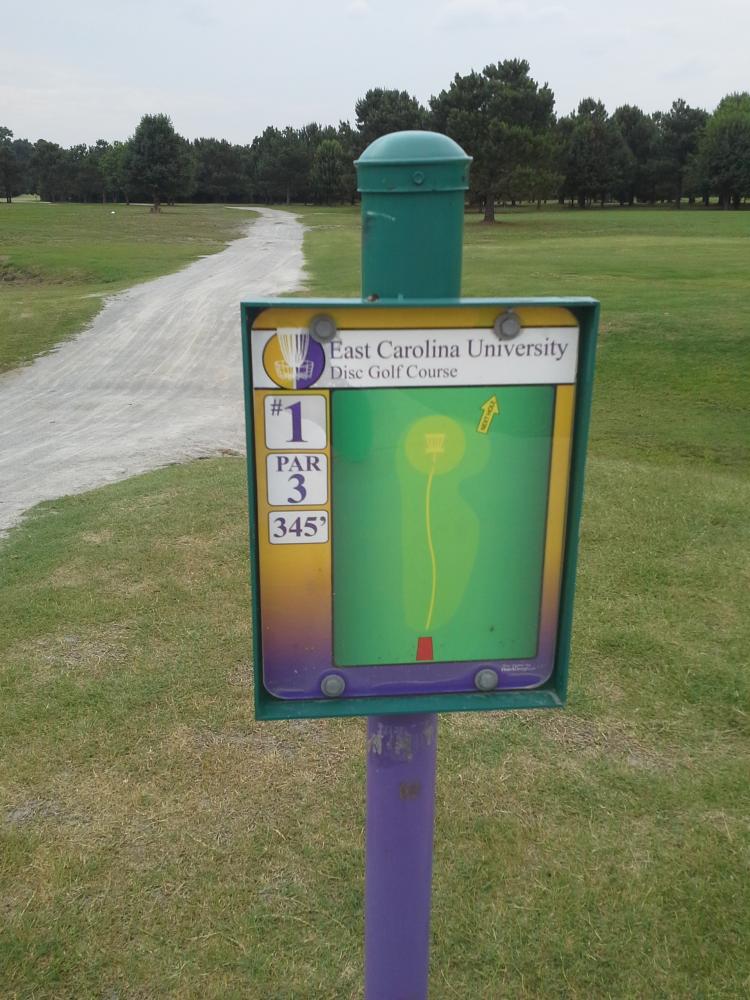 Computed coordinates:
POINT (-77.320718288416 35.629823037069)