Premier course nestled below the summit of the majestic Humphreys Peak. Starts and finishes at the Agassiz Lodge (9500'), with a practice basket just outside the Lodge. Map at website.
Street Address:
9300 North Snow Bowl Road
United States
Course Designer:
Dan Ginnelly and Chris Gibbs
Parking Lot Coordinates:
POINT (-111.7107 35.3254)
Directions:
7 miles NW of town on Hwy 180, turn right on Snowbowl Rd., 7 miles to the AZ Snowbowl. 1st tee at Agassiz Lodge.
Course Photo(s):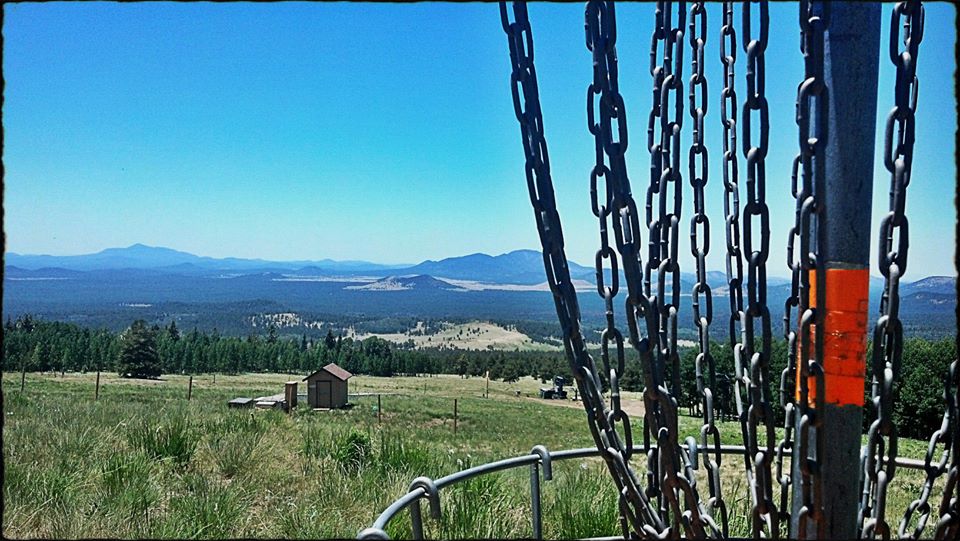 Computed coordinates:
POINT (-111.7107 35.3254)